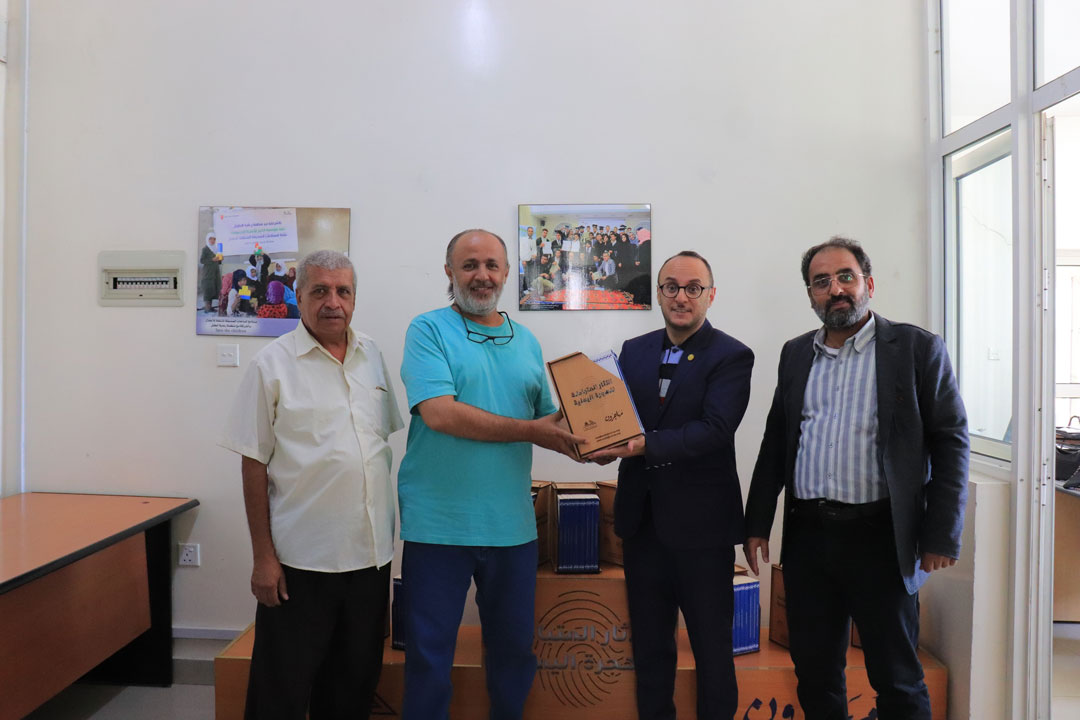 The Prime Minister's Advisor of the BRICS Countries Receives the Study of Yemeni Migration- Reciprocal Impacts
2023-08-10
Prime Minister's Advisor for BRICS Affairs Fouad Al-Ghaffari visited Al-Khair Foundation for Social Development to congratulate the foundation on the issuance of the Yemeni Migration-Reciprocal Impacts study. The study was funded by the late businessman Alwan Saeed Al-Shaibani and was conducted by a team of researchers from Yemen and abroad.
Al-Ghaffari praised the study, saying that it is a valuable resource for understanding the history, present, and future of Yemeni migration. He also noted that the study will help to bridge communication between Yemeni migrants and their homeland.

Eng. Sadeq Al-Jama'ei, the General Manager of Al-Khair Foundation, presented a copy of the study to Al-Ghaffari. He also thanked Al-Ghaffari for his support of the foundation and its work.
The study is the first of its kind to be conducted in Yemen. It is a comprehensive overview of the history, present, and future of Yemeni migration. The study also identifies the challenges and opportunities facing Yemeni migrants.

The study is an important resource for policymakers, researchers, and anyone interested in understanding Yemeni migration. It is also a valuable resource for Yemeni migrants themselves. The study can help them to understand their own experiences and to advocate for their rights.