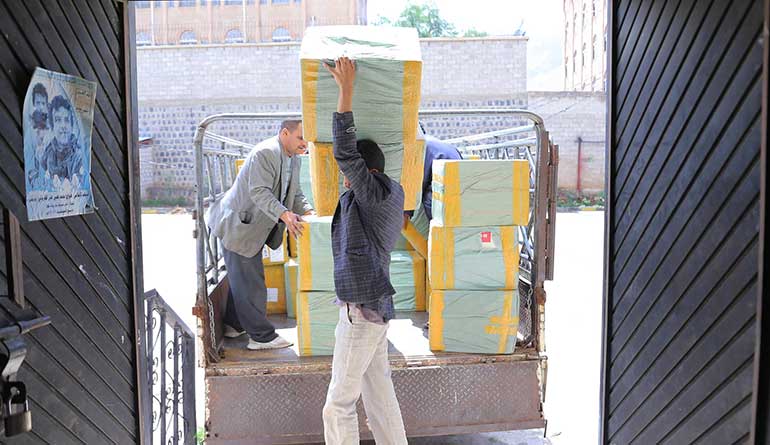 Supporting The Ministry of Education in Completing the Ministerial Testing Process
2020-07-26
Based on the vision and values of the Foundation, Al-Khair Foundation for Social Development attaches the education sector great importance as a fundamental pillar of comprehensive and sustainable development. In response to the urgent need to coordinate efforts and strengthen cooperation between all sectors to face the challenges facing the educational process in light of fears of the outbreak of the Covid19 pandemic. On Sunday 7/26/2020, the foundation provided the Ministry of Education with five hundred thousand medical masks to contribute to the completion of the ministerial examination process for the academic year 2019-2020 for primary and secondary students in a healthy and safe environment.
The Foundation also contributed to supporting the curriculum sector in the ministry with some necessary equipment to implement the electronic correction process by providing a scanner, a computer and a multi-purpose color photocopier.
These generous efforts and contributions come as a translation of the direction of the Foundation's leadership represented by the Chairman of the Board of Trustees, Mr. Alwan Al-Shaibani and his deputy, Mr. Jamal Omar, from the standpoint of the social responsibility undertaken by the Foundation in support of various humanitarian and development fields throughout our beloved country.