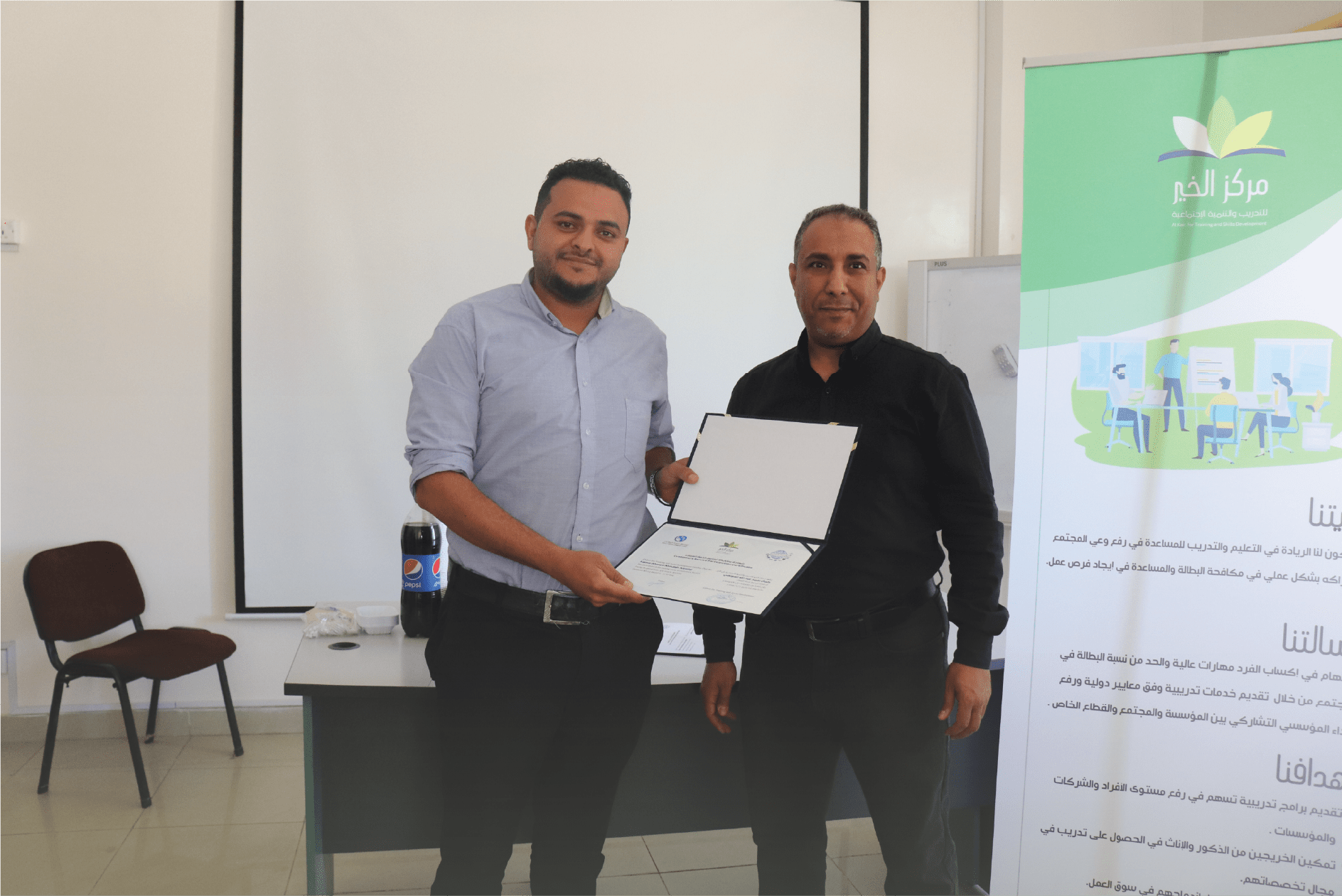 Conclusion of the Customer Service Program
2023-02-08
Al-Khair Training Center concluded the training program (customer service) for the employees of Al-Hatar Exchange Company, Al-Fath Group, YottaGate Company. The course included a number of practical applications and workshops that reflect what is applied in the workplace.
The program aimed to:
Identify modern concepts and methods in dealing with customers.
Developing the skills of participants in providing high quality services.
Develop participants' positive attitudes towards customers and enable them to effectively solve customer problems.
Develop the capabilities of participants in dealing with different types of customers.
At the end of the program, certificates of participation were distributed to the trainees.